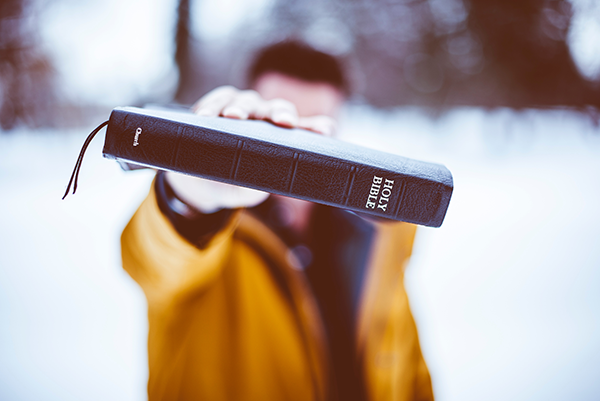 I recently read that millennials who identify as evangelical have a much less orthodox theology than their forebears.
I recently read that millennials who identify as evangelical have a much less orthodox theology than their forebears. One survey revealed that a third of evangelicals between the ages of 18 to 34 agree with the following statement:
"The Bible, like all sacred writings, contains helpful accounts of ancient myths but is not literally true."
This reflects the influence of secularism in a disturbing way. For many millennials there is no longer any authority on which matters of faith and practice can be soundly based.
As a pastor and one called to proclaim God's Word, it is very important to me that the Bible remains the central focus of our church. We exist because of the Bible and for the Bible. The church is the pillar and ground of the truth. (1 Timothy 3:15) And in the current secular climate there has never been a time when sound biblical preaching is more desperately needed than right now.
I read an article the other day that stated preaching in a secular age will meet with three responses:
1) Preachers who faithfully proclaim God's Word speak into a context of hostility. This is a reaction to the narrowness of truth; there is no grey area or, as one millennial explained, no "wiggle room." The millennial mindset is naturally resistant to absolutism.
2) Biblical preaching will also meet with confusion. As Al Mohler recently pointed out, "The plausibility structures of society are so different from our own that many people simply cannot understand us." Wow! He is suggesting that biblical thought is fast becoming a foreign language to the masses.
3) The proclamation of Scripture is faced with an attitude of indifference. We are speaking to many who simply don't care about what the Bible has to say.
For these reasons it is absolutely vital that Christians understand why preaching and hearing the Word of God, faithfully expounded, is essential to our survival as a church. Our Lord Jesus said, "I will build my church and the gates of hell will not prevail against it." (Matt 16:18) The Apostle Paul wrote: "Preach the Word; be ready in season and out of season; reprove, rebuke, and exhort, with complete patience and teaching." (2 Tim 4:2) The church is God's strategic agent for his redemptive work in this secular world, and we have been called by Him to proclaim truth to this generation.
Standing behind a pulpit on Sunday mornings is never something I take lightly. It is not just a Sunday morning activity to make us all feel better or to rehash the latest headlines. It is, in fact, a matter of life and death. Keeping the Word of God central is "a strategy for survival in the face of cultural hostility." And with that in mind, I want you to know how much I covet your prayers for me and for our church. The more our society slides into the fog of secularism, the more we need to shine forth the light of truth. We must keep our commitment to biblical fidelity and the proclamation of the gospel strong. It's our only hope.