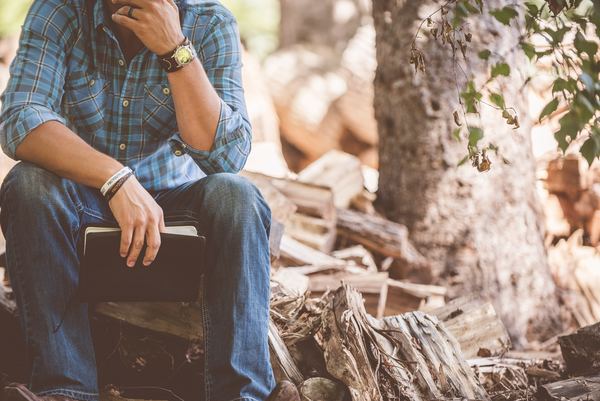 Do you consider yourself a man of integrity? Can you say with confidence that your character exemplifies Christian beliefs and values? In recent days, well-known Christian leaders have been forced to step down from their ministries due to alleged moral failures. Perhaps it's time to do your own integrity check.
From time to time, we all hear about some isolated incident of a pastor who was exposed for sexual abuse. However, when stories emerge about well-known Christian leaders like Bill Gothard and Bill Hybels you begin to ask yourself, "what in the world is going on?" Both men had been held in high esteem in terms of their character and leadership. Hybels even wrote a book on integrity! In addition, the scandalous report out of Pennsylvania last week of systematic abuse of over 1,000 children by Catholic priests over a 30-year period, emphasizes the incredible need for men in positions of leadership to maintain personal integrity.
The Apostle Paul reiterated the importance of personal integrity to young pastor Timothy in two letters. In his first letter Tim was exhorted to "hold onto a good conscience," that an "overseer [pastor] must be above reproach," and know how to "behave in the family of God." Furthermore, Paul challenged him to set the "example in speech, in conduct, in love, in faith, in purity." He continued by saying, "Keep a close watch on yourself," and "keep yourself pure," to "keep the commandment unstained," and to "guard what had been entrusted to him."
If you are a Christian, and a man, husband, father, grandfather, and a member of a God-honoring, Bible-preaching church, you need to know that you're in Satan's crosshairs. Our enemy seeks to discredit Christianity by attacking men like you, whose lives impact both the home and the church. So, here's a short list of four questions you need to ask yourself to determine if you're maintaining your integrity.
1. Do I daily meet with God in the Word and in prayer?
Consistency in your devotional life reflects humility, which is crucial to a life of integrity. Many Christian men succumb to moral failure due to overconfidence in their own abilities to handle temptations. When you spend time daily in God's Word and seek him in prayer, are you putting your abilities in proper perspective?
By meeting with God daily, you're saying, "Lord, I need you today. Every minute I am depending on you for the grace to be the person, the partner, the parent, or the pastor you want me to be. I need you to deliver me from evil and steer my heart away from temptations. I freely admit that without you I can do nothing in terms of living the Christian life, and so today I need your strength, your wisdom, and your power to be a man of integrity."
Our enemy seeks to discredit Christianity by attacking men like you, whose lives impact both the home and the church.
2. Am I involved in a small group?
This may sound like a strange question when it comes to integrity, but it's really not. Small groups provide a structure where authentic relationships can be developed. It helps create a level of connection with other Christian men that fosters accountability with one another. You need others and others need you. Small groups are places where grace and truth combine to help each other grow in our faith.
3. Is my marriage strong and fulfilling?
On a scale of one to 10, with 10 being perfect marital bliss, how would you rate your marriage? Would your wife concur with that number? Our marriages require constant care, and as husbands we must work to keep our relationship with our wives a priority. That means several things. It means praying for your wife every day; that you strive to be the spiritual leader in your home. It also means you keep your mind pure from the defilement of pornography. Furthermore, it also means intentionally spending time with your wife in a meaningful way where you can communicate heart to heart. Maybe it's time for a date night.
4. Do I keep my commitments?
Integrity is the state of being whole; that is, undivided. A man of integrity isn't two-faced. He doesn't talk out of both sides of his mouth. His word is his bond. Solomon wrote, "Better is the poor who walks in his integrity than one who is perverse in his lips." (Proverbs 19:1) He also wrote, "The righteous man walks in his integrity; his children are blessed after him." (Proverbs 20:7) It is vital to your integrity that you are a man who keeps his promises. The Psalmist said, "Those who . . . keep their promises even when it hurts; who does not put out his money at interest and does not take a bribe against the innocent. He who does these things shall never be moved." (Psalm 15:4-5)
Consider these four questions an initial check on personal integrity. I challenge you to strive to be a man who honors Christ through persevering in integrity. The Christian life isn't a sprint but a marathon. Maintaining your personal integrity is the only way you're going to finish the race and win the victor's crown.
A checkup on your personal integrity is vital to life.