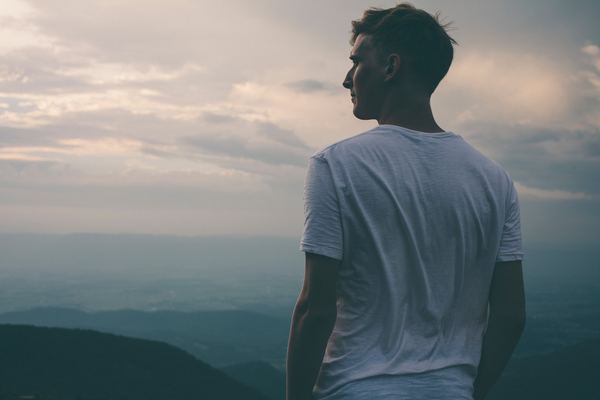 On numerous occasions I've told parents that children come with promises but not with guarantees. Inevitably, every person must come to embrace faith in Christ on their own. Kids may question what they believe and what their parents taught them, and at some point, must decide whether "mom and dad's faith" will be their own. Unfortunately, parents can never be sure that their kids will not turn their backs on God. So, what should a parent do when a child rejects the faith, or embraces an unscriptural lifestyle?
1. Don't beat yourself up.
Over the past 40 years of ministry, I have witnessed firsthand the destructive power of guilt on parents whose children left the faith. They keep repeating that old guilt mantra, "if only I had…" trying to figure how they failed as a parent and what they might have done differently. First, there are no perfect parents and we have all failed in many ways. Second, any time a person commits their life to Christ, it is always by grace. Faith is a sovereign work of God in the heart of a sinner that enables him or her to trust Christ.
Any time a person commits their life to Christ, it is always by grace.
So, don't beat yourself up. Consider what the Lord said through Isaiah: "Hear, O heavens, and give ear, O earth; for the LORD has spoken: 'Children have I reared and brought up, but they have rebelled against me.'" (Isaiah 1:2)
Obviously, there was no failure of God's part. And remember, our Lord Jesus predicted that the gospel would divide families. Do the best you can by God's grace and trust the Lord to bring the prodigal home.
2. Search your own heart.
Even though it does absolutely no good to blame yourself for your child's apostasy, it does present an opportunity for self-examination. Take your burden to the Lord and allow the Spirit of God to search your spirit. If the Holy Spirit brings to your mind some offence you may have caused in the life of your child, then go to him or her and ask for their forgiveness. Remove any stumbling block you may have put before them. You may even want to ask them if there is anything you may have said or done that caused them pain or to lose respect for you.
3. Take a stand in love.
One of the hardest things a parent must do is remain firm in their own faith without compromise. To sacrifice biblical conviction and condone unbelief or an immoral lifestyle is not love at all. There is the popular notion that we must accept a wayward child's choices so that they will feel loved. Yet, one of the most unloving things a mom or dad could do is to accept the immoral, unbiblical choices made by a rebellious child. And make no mistake, apostasy is a form of rebellion. It is the rejection of the values and faith of one's parents.
I wish every parent could understand that accepting and condoning your child's unscriptural choices lessens the possibility of repentance. It is vitally important to maintain the standards of your home while demonstrating unconditional love. That means you love them enough to draw a line, and that if they live within your home they must conform to the rules. They may test you on this, but you must not budge. Above all, help them understand that its not mere conformity you want but for them to come to see their need of Christ.
Accepting and condoning your child's unscriptural choices lessens the possibility of repentance.
4. Persevere in Prayer
There is hope, and there is no substitute for prayer. Parents must hang on to the horns of the altar of prayer and refuse to let go. Like Jacob, heart-broken parents must wrestle with God with the same determination of the old patriarch who said, "I will not let go until you bless me." (Genesis 32:26) I would also advise joining with others in prayer and fasting on behalf of the child. A sovereign God has ordained prayer as a means of accomplishing his will in this world. So, hang on in prayer.
5. Demonstrate Grace
For most parents, children have always been a source of both great joy and deep concern. Yet ultimately, our joy in life should not depend on our kids. A wayward son or daughter needs to see the power of the gospel lived out in their parents' lives. It is that power which enables mom and dad to experience God's grace amid the heartache of their child's rebellion. The rebel needs to see their parents' great concern and abiding joy in Christ at the same time. Such a display of God's grace will help the prodigal understand what's missing in his or her own life.
Our joy in life should not depend on our kids.
There is much more I could say, but for now, I hope this will help and encourage you should you be experiencing the pain of a child leaving the faith. May God's grace sustain you and grant your child "repentance leading to a knowledge of the truth, and they may come to their senses and escape from the snare of the devil, after being captured by him to do his will." (2 Timothy 2:25-26)
Five responses for when your child has turned from God.