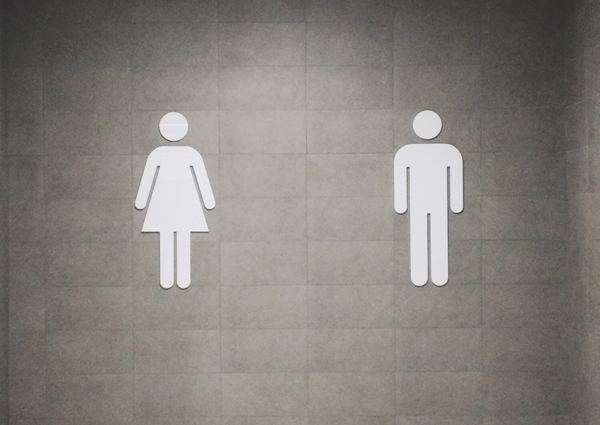 In a New York Times article, Sheryl Sandberg and Adam Grant reported that women who speak out in professional settings are "walking a tightrope." According to their research, when a woman speaks, "Either she's barely heard, or she's judged as too aggressive. When a man says virtually the same thing, heads nod in appreciation for his fine idea. As a result, women often decide that saying less is more." That's not what we would want to see in the church. As Christians, we're all on equal footing with Christ. (Galatians 3:28)
In the church where I pastor, like many other churches, we have separate gender-based ministries. For example, there is a men's ministry and women's ministry. There is a men's prayer meeting and a women's Bible study.
Given the current cultural focus on gender equality, it might be easy to view these gender-based ministries as remnants of old-fashioned thinking that promote gender stereotypes. However, I think there are good reasons why it's beneficial to provide same-gender ministries within a church that proclaims the equality of all believers in Christ.
1) It acknowledges the complementary differences in God's design
As a complementarian, I believe the differences between men and women are intended by God to complement each other. Our Creator said of Adam, "It is not good that the man should be alone; I will make him a helper suitable for him." (Genesis 2:18) When the profound differences between the sexes are brought together in marriage, it produces a beautiful and meaningful oneness. For this reason, both men and women should embrace and celebrate the God-given uniqueness of our genders.
One way to honor our unique gender differences—along with the opportunities and challenges each one presents—within the local church is to purposely provide areas of ministry exclusively for men and exclusively for women. Of course, I think that mixed-gender ministries, classes, and services can be edifying. I'm a part of a mixed-gender small group that has proven a great blessing in my life. In fact, when we discussed splitting the group up based on gender, the idea was rebuffed primarily by the women. It was their contention that including both genders helped them better understand how men think. (Wow, that they admitted men think was edifying in itself! Just kidding…)
2) Encourages deeper transparency and support
Speaking from experience, I feel more freedom to communicate and be transparent about topics specific to men in an all-male setting. Just this past weekend at the Faith Family Church men's retreat, it became obvious that men are much more likely to open up and share personal struggles when only men are present. It heartens them to know they aren't alone in their struggles and find hope and guidance from other men who have been there.
The same holds true for women. Jen Wilkin, writing for Christianity Today, points out that all-female settings are where women "muster the courage to tell their hard stories." For example, a woman is more prone to reveal problems of abuse with other women. For this reason, Wilkin contends, "It is vital that women leaders be identified, equipped, and positioned to get women in crisis the help they need."
Wilkin also writes, "A female Bible teacher can explore themes that may be passed over by male teachers." For example, who better to address topics like rape, abortion, or infertility than a woman? Women are able to speak from experience, empathize with, and offer support to other women better on these matters.
Even Sheryl Sandberg's "Lean In"—a non-religious organization focused on helping women achieve success in the workplace—provides a program for women to meet in small groups to share ideas, gain skills, seek advice and show solidarity because "research shows that we feel more confident and are able to accomplish more in groups."
3) Promotes leadership development
Some view (1 Timothy 2:12) as justification for denying women leadership opportunities in the church. However, this verse does not prohibit women from using their God-given gifts within the body. The Apostle Paul himself was enriched by women like Pricilla and Phoebe who faithfully ministered according to their spiritual giftedness.
However, it does forbid women from over-stepping the gender line when male leadership is being exercised within the church. Paul's prohibition is clearly about violating biblical headship, not keeping women from serving the body.
While mixed groups can benefit and bless both sexes, we need to give men and women their own space within the body of Christ to build up future church leaders. Paul instructed Titus that older women in the church should teach the younger women. (Titus 2:1-5)
So, let's not discourage those women who hold great potential for building up the body of Christ by insisting on strict male leadership over every aspect of church ministry.
Finally, as a pastor I want to encourage both sexes to become involved in gender-based groups and ministries. It is my heartfelt belief that the whole church is greatly blessed by maintaining these gender spaces. In fact, I would love to see more men's groups, classes, and projects at Faith Family. I am also grateful for our Women's Ministry that oversees Women's Bible Studies and offers various opportunities for female edification.
Our church unity grows when we are defined by our genders.