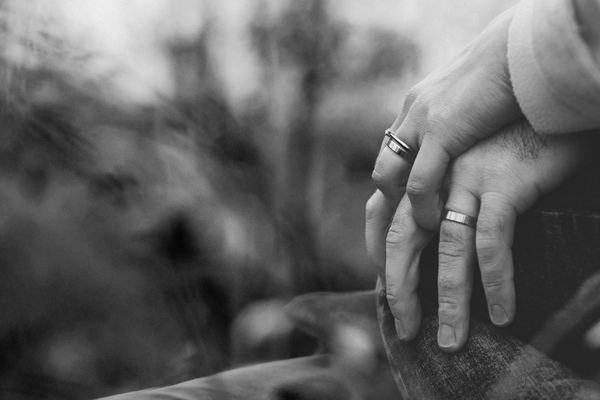 When I shared last week four surefire ways a husband can carelessly destroy his marriage over time, I promised that there was a happy ending to the story. If you missed it, read the first part here, but in a nutshell, those four things are:
1. Failing to show respect.
2. Failing to communicate.
3. Failing to show appreciation.
4. Failing to be whole.
The happy ending began with grief
Never will I forget the day I received the phone call from my father requesting I join him on his lunch break. He was an ironworker for over 40 years and was on a job in downtown Jacksonville, Florida. He seemed a bit nervous as we scarfed down our sandwiches. I didn't really know what this meeting was about, so I asked him directly why he wanted to see me. In a matter of fact way, he said, "I found out what the problem was."
Taking the bait, I responded, "So, what was the problem, Daddy?" At that point his eyes filled up and spilled tears and he was unable to speak. For the moment, all he could do was point, over and over again, to his chest. Finally, he sobbed out the words, "I've been the problem for 37 years."
Who was this man? He was certainly not the father who had raised me. I had never seen such a demeanor in him. To make a long story short, I will simply relate what I believe were the steps my father and mother took to restore a hopeless marriage. Please understand that throughout this whole ordeal prayer was being offered daily for my parents, and God's hand was evident in saving the marriage.
1. He sought professional Christian counseling.
In the process of having divorce papers served on my dad, it happened that the lawyer my mom went to see was a Christian and knew them both. He's the one that begged her to seek counseling before proceeding with the divorce. Miraculously, they both agreed and before long were seeing a Christian psychologist who knew how to peel away the layers to reveal the heart of the problem.
Every marriage has some baggage from the past. Learning how to confront and reconcile those things often requires professional help. I am certain that had mom and dad not gotten this kind of help, the marriage would have been lost. The one point I will make is that any counseling couples seek should be from a Christian worldview that is in line with scriptural principles.
Any counseling couples seek should be from a Christian worldview that is in line with scriptural principles.
2. He acknowledged his wrong.
Eventually, Dad came to see how he had effectively shut down his wife's ability to respond to him. By the grace of God, he did not allow his pride to get in the way. Previously, he had been defensive and even critical of mom, suggesting she was the problem and that she needed to get her heart right with God. Yet, he was now a broken man who, in true repentance, confessed his insensitive and hurtful ways.
3. He sought forgiveness.
I was not there but later discovered that Dad had taken the next step and, on bended knee, begged Mom's forgiveness. He admitted to her his wrongdoing and expressed how sorry he was for all the pain and hurt he had inflicted over the years. I also learned he wrote letters to her expressing how the Lord had changed his heart and, for the first time, he was able to express his love and appreciation for her.
4. He made restitution.
The hurt of many years doesn't simply evaporate when the offender says he's sorry. Healing takes time and requires action. I emphasize that because you need to understand that this was a slow process that went on for months. My father knew there was no guarantee that he would eventually win Mom back. Yet, he persevered in faith and over time, as the letters, flowers, and gifts continued to show up at Mom's door, the transformation proved genuine.
5. He became whole.
When the breakup first happened, I remember my mother saying, "He'll never change." And at the time, I believed it. Dad was a rock of a man who was not given to sentimental displays or emotional expression. That God had changed his heart became readily discernible in his behavior and attitude. He was indeed a changed man. Remarkably, as time went by, I heard my mother say something once thought impossible when she remarked, "He's really changed."
What made Dad's transformation complete was his willingness to use his experience to help others. He shared his testimony in a men's class at church. He began to encourage his own sons to love their wives and not to make the same mistakes he did. He would openly share with other husbands how he had failed in his own marriage, and how the Lord graciously restored it.
* * *
I don't know what condition your marriage is in, but I do know that no matter how far gone it may seem, there's hope. As believers, we understand that all things are possible with God. If you've been making a mess of your marriage, and your wife seems closed off to you, I urge you to humble yourself and take the same steps that my dad took. Trust the Lord to heal and restore the relationship.
Five steps to finding hope in a hopeless marriage.