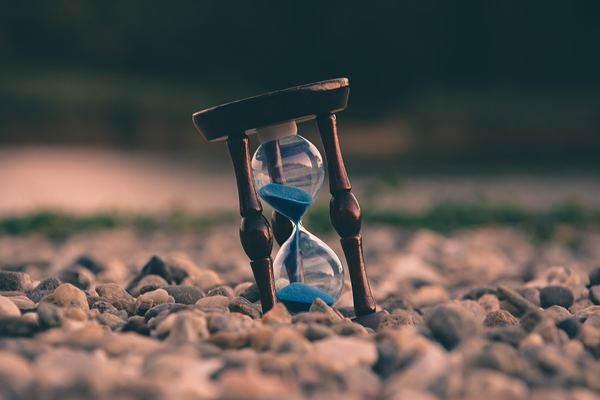 Each year, in their last publication, World Magazine list the deaths of famous people in the past year. In 2019, World listed 153 people who, for various reasons, left their mark on this world. Going through the list, I counted about 40 names with which I was familiar. Pondering the inevitable fate of us all, and standing on the threshold of a new year, I offer the following advice:
Prioritize Your Life
This year live in light of your mortality. Live as to be ready to meet God at any moment. We have no idea what 2020 holds for us. Will it be heartache and sorrow, or joy and gladness, or perhaps both? Whatever your lot, determine by God's grace not to waste the time you've been given. As the saying goes, "Dost thou love life? Then do not squander time, for that is the stuff life is made of." Evaluate your daily habits and practices and discern what things should cease and replace them with profitable endeavors. In all things, "seek first the kingdom of God." (Matthew 6:33)
Make the Investment
For the most part, the famous dead of 2019 made their mark on the world by investing themselves in one particular area. Whether politicians, athletes, actors, authors, veterans, financiers or world leaders, they were primarily known for one thing. I'm reminded of the great Apostle Paul's mindset for ministry, "this one thing I do." (Philippians 3:13) This speaks of focus. What is it God has given you to do in this life? What is your calling? Go after it with all your heart. The people on the list achieved their success by making the necessary investment of time, energy, and sacrifice in their given field. Will you?
What is it God has given you to do in this life? What is your calling? Go after it with all your heart.
Play to Your Strength
Being a lover of sports, I noted the deaths of a number of famous athletes that excelled in their field and whom I admired as a kid. Bart Starr, John Havlicek, Nick Buoniconti, and the inimitable Frank Robinson impacted a world of young people with their prowess on the grid iron, diamond, or court. They were given an ability and opportunity by their Creator and did not neglect it. As Paul exhorted Timothy, I encourage you, "neglect not the gift that is in you." Play to your strength and always do your best.
Check Your Motivation
I have no idea what fueled these people on World's list, but I'm pretty sure their accomplishments didn't happen by accident. The question you and I need to answer is the question of motivation: What cause, reason, or purpose drives us to excel, to earn, to serve? Let it be to please the Lord. Be famous in your world by loving God and others. Seek to bless your family, your church, your friends, and yes, even your enemies for the glory of God.
Be famous in your world by loving God and others.
Our names might never be on World's list of famous dead, but all of us have a sphere of influence. It is a gift from God to fulfill the purpose for which he created us. Let's not waste it! It is said of King David, "after he had done the will of God in his own generation, he died." (Acts 13:36) There could not be a better epitaph. Be famous in your world by faithfully serving the will of God and 2020 will be a great year.
Four ways to fulfill God's purpose for your life in 2020