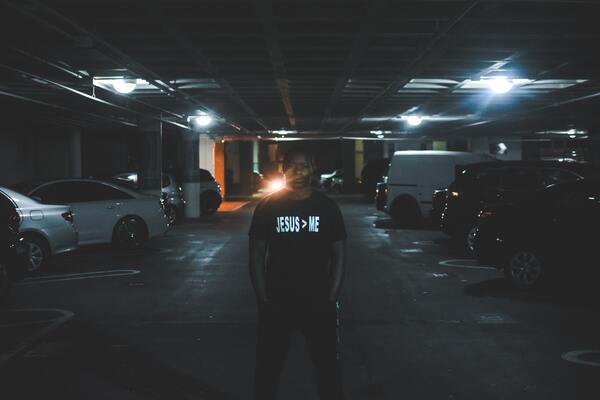 The apostle Paul, writing to the Ephesian church, sets forth Jesus as the standard of spiritual maturity. The goal is to be "mature in the Lord, measuring up to the full and complete standard of Christ." (Ephesians 4:13 NLT) Thus, the level of your spiritual maturity is reflected by how much your life resembles the life of him who did all things well and always pleased his Father in heaven.
While fully measuring up to Christ is unattainable in this life due to the weakness of our flesh, it is something for which we all should be striving. (Philippians 3:12) So, how can we know if we are growing and maturing in our faith? What qualities of our Lord Jesus will be evident in the life of a spiritual mature man?
To give you an idea of how this maturity is manifested, let me share a few characteristics by which you can determine whether you are truly a spiritually mature man. These characteristics represent desires that motivate you in your quest for Christlikeness.
Humility
Jesus described himself as being "meek and lowly of heart" and invites us to take up his yoke and learn from him. (Matthew 11:29) Andrew Murray wrote, "Humility is the soil in which all other Christian graces grow." The humble man desires to live daily in complete dependence on God for everything, knowing that all he is and all he has is by the grace of God.
However, understand that humility is a hidden virtue that can only be observed in you by others. That is, you won't know you're humble because you will not be thinking about being humble. You won't be thinking of yourself at all. Like Jesus, you will desire to please your heavenly Father and to love others as yourself.
Purity
A spiritual man knows that sin hinders his communion with the Lord, and therefore he detests and resists anything that would separate him from God. Charles Wesley beautifully expressed this desire for purity as "a sensibility of sin, a pain to feel it near; to feel the first approach of pride or wrong desire, to catch the wandering of my will, and quench the kindling fire." A spiritually mature man resists temptation, keeps his mind pure from sensual defilement, and avoids worldly allurements that would erect a barrier between him and his God.
Zeal
Zeal is the desire to honor God at all costs. We see this zeal in Jesus when his Father's house was being turned into a "den of thieves." He cleansed the temple, overturning tables and driving out the moneychangers with a whip! And when the testimony of Christ is at stake, the spiritually mature man stands without apology for his Lord and refuses to remain silent. For him, the decision has already been made, and he will defend the Lord's name and honor even if it means suffering loss. Tozer wrote, "A man may be considered spiritual when the glory of God is necessary for him; he gasps for it as a suffocating man gasps for air."
Generosity
The spiritually mature man holds material things loosely. He lives as a steward and understands this life is a short, transient one. Therefore, he possesses things without ever being possessed by them. He is generous and uses his substance to bless others. He willingly offers his time, talents, and treasures to advance the cause of Christ; never considering such things a sacrifice but rather an investment in heavenly riches.
* * *
Finally, let me give you two important principles of spiritual maturity.
1. It is always intentional. In other words, spiritual growth is never automatic. We must purpose in our hearts to seek the Lord and to live in daily communion with him. When Jesus said to Peter and Andrew, "follow me and I will make you fishers of men," the first thing they had to do was decide to follow. We too must decide to follow Jesus and make it the priority of our life.
2. It is a process. Jesus said, "I will make you fishers of men." He then spent the next three years pouring himself into their lives. They didn't make themselves fishers of men. It was a gradual process involving both gain and loss.
Examine yourself. Where are you in this process of spiritual maturation? The Lord will not allow you to remain neutral but will continue to perfect his work in you. (Philippians 1:6) The question is whether or not you're cooperating.
What qualities of our Lord Jesus will be evident in the life of a spiritual mature man?