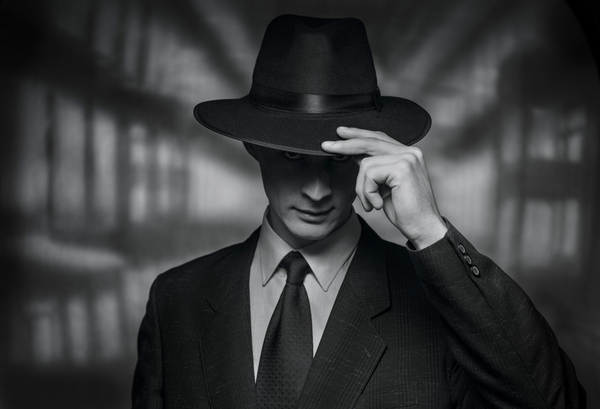 One of my professors of long ago made a statement that has stuck with me over the years: "self-confidence is always misplaced." While I believe that's true, self-reliance can be a good thing when it means you function independently and get things done without direction or supervision because you're self-motivated.
But there's another form of self-confidence that says with a smug attitude, "I don't need anybody's help or advice." This kind of self-reliance reflects the philosophy of poet William Ernest Henley who penned the famous words, "I am the master of my fate: I am the captain of my soul." It's the prideful mindset that erects an idol to one's selfhood and is depicted well in Frank Sinatra's famous theme song, "I Did It My Way."
And now, the end is near and so I face the final curtain
My friend, I'll say it clear, I'll state my case, of which I'm certain
I've lived a life that's full, I traveled each and every highway
And more, much more than this, I did it my way
For what is a man, what has he got? If not himself, then he has naught.
To say the things he truly feels and not the words of one who kneels
The record shows I took the blows and did it my way.
Compare that mentality with the apostle Paul's words in 2 Corinthians 3:5, "Not that we are sufficient in ourselves to claim anything as coming from us, but our sufficiency is from God." As Christian men, we must live in complete dependence on God for everything, at all times, putting no confidence in the flesh (see Philippians 3:3). The Bible often warns of the danger of doing your own thing and going your own way. Consider the following verses and ask yourself if these apply to you:
• "Every man did that which was right in his own eyes." (Judges 17:6)
• "[God] gave them up unto their own heart's lust; and they walked in their own counsel." (Psalm 81:12)
• "Be not wise in your own eyes." (Proverbs 3:7)
• "The way of a fool is right in his own eyes." (Proverbs 12:15)
• "Cease from your own wisdom." (Proverbs 23:4)
• "Woe to them who are wise in their own eyes." (Isaiah 5:21)
• "He that trusts in his own heart is a fool." (Proverbs 28:26)
• "All we like sheep have gone astray, we've turned everyone to his own way." (Isaiah 53:6)
The Bible clearly teaches that going our own way will lead to destruction: "There is a way that seems right to a man, but its end is the way of death." (Proverbs 14:12) As Christian men, we need to live each day with a healthy fear of our own way. Then, and only then, will we be able to rely completely on God.
In this secular age we're constantly told that doing your own thing is the "summum bonum" (highest good) of life. You can be whoever you want to be, live as you please, and go your own way. You can follow in the steps of Frank Sinatra who died in 1998 at the age of 82. He was known as a "crooner, alcoholic, womanizer, and philosopher." His biographer described him as a "moody, difficult man who drank heavily, with a sense of entitlement twisted by celebrity."
Or you can follow in the steps of him who prayed, "Not my will but thine be done." (Luke 22:42) You can depend on yourself or rely on God. Consciously or unconsciously, it's a choice we make daily. Our Lord Jesus chose to go the Father's way and by so doing brought redemption to fallen man. Evangelist Tom Ferrell said it well, "only two choices on the shelf, pleasing God or pleasing self." What will you choose?
The danger of doing your own thing and going your own way