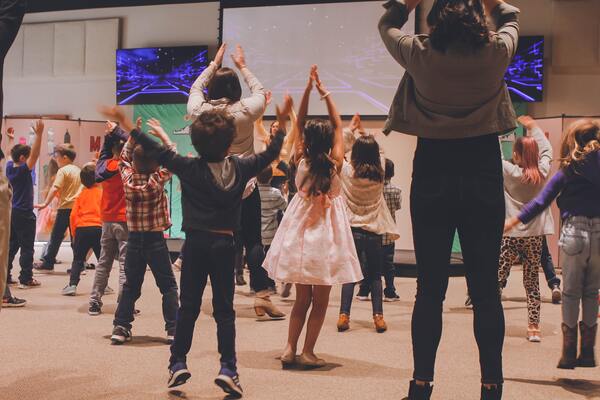 The innovative ideas of John Wanamaker, commonly known as the father of modern advertisement, continue to influence business practices today—even though he died in 1922. Wanamaker is credited with creating the department store and served as Postmaster General under President Benjamin Harrison. But over and above those accomplishments, Wanamaker founded three Presbyterian churches, along with directing Sunday School for 4,000 children in Philadelphia.
He was once asked how he found time to lead the Sunday School with all his stores and businesses and while serving as Postmaster General. This was his reply:
"The Sunday School is my business. All those other things are just things. Forty-five years ago I decided to believe God's promise; seek first the kingdom of God and his righteousness and all these other things will be added to you." (Matthew 6:33)
As the fall season approaches, it's not just schools reopening, as many churches will also be returning to full-scale children's ministry. At Faith Family Church, we begin Sunday School this Sunday and look forward to our children learning the Word of God. We consider children and youth our most precious asset and therefore worthy of our best efforts in discipleship.
I can think of no greater investment a man can make than to give himself to serve children for Jesus. If you're not involved in your local church and there is a need for volunteers in children's ministry, I ask you, what are you waiting for? Get it out of your mind that serving these little ones is just for women. The need for male role models within the church has never been greater.
The late Bible teacher, Warren Weirsbe, in his wonderful book, On Being A Servant of God, defined ministry this way: "Ministry takes place when divine resources meet human need through loving channels for the glory of God."
This statement offers four great reasons to invest your lives in serving others, particularly children.
1. You have the resources.
As a Christian, the divine resources you possess are the Holy Spirit, the Word of God, and a spiritual giftedness. First, the Spirit within you provides an enabling influence to touch the lives of others with Jesus' love and grace. Second, sharing God's Word with children is "able to make them wise for salvation through faith in Christ Jesus." (2 Timothy 3:15) Plus, one of the best ways to learn the Bible is by teaching it. Moreover, since the Lord has gifted you in a particular way for the express purpose of serving the body of Christ, there's just no good reason for not serving.
2. The need exists.
Trust me on this: most churches struggle with staffing children's ministry. I challenge you to go to your pastor or children's minister and ask where you might be of service. After they've revived from fainting, help them up and discuss the matter.
3. You can be that loving channel.
One of life's greatest blessings this side of heaven is knowing that God used you to impact someone's life for Jesus. Many of us can remember some Sunday School worker or teacher whose love made a difference in our life. Now you have the opportunity to be that loving channel.
4. It's all for the greatest cause.
Life is short, eternity is sure. One day, all we will have is what we've given in terms of serving the Lord and seeking to advance his kingdom on earth. John Wanamaker understood this. Do you? One of the songs we sing at FFC says it well.
When it's all been said and done
There is just one thing that matters
Did I do my best to live for truth?
Did I live my life for you?
When it's all been said and done
All my treasures will mean nothing
Only what I have done
For love's rewards
Will stand the test of time
Lord, your mercy is so great
That you look beyond our weakness
And find purest gold in miry clay
Turning sinners into saints
I will always sing your praise
Here on earth and in heaven after
For you've shown me heaven's my true home
When it's all been said and done
You're my life when life is gone.
Your biggest return could come in the form of a child